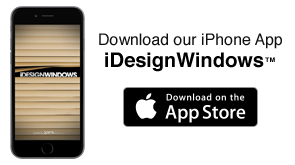 How to Choose Window Treatments
There are a variety of options available from drapery, wood blinds, shutters, roller shades, cellular shades, cornices, and valances.
Choosing the right kind of window treatment for your home can get very overwhelming and confusing. There is just so much to choose from! With all the variety of window treatments that are available, you can be left with thousands of decisions to make.
Narrow down what kind of basic window treatment you want. Do you want curtains or shutters? If you're dealing with a modern kitchen look, you may want to consider shutters instead of blinds. If you're getting window treatment for an office then blinds may be more suitable than drapery. If you're dealing with a bedroom or guest room, then drapery may be more suitable than blinds.
Don't forget, there are no rules that say you have to choose drapery vs. blinds. Pick what you like based on the functions of the window treatments and the windows you are working with.
It also helps to cut out pictures in magazines or print them out from websites on the Internet. Once you have a picture of what you want, then it is easier for you to figure out what you need and work with that. You have a foundation to work from.